Charmbracelet Tour 2003 - Columbia, USA - Heroes of Mariah
8/5/03 Merriweather Post Pavillion
Reports:
By AgentMDunce
Ok, i know everyone is going to read all these reviews that really arent any different from the others. all i am going to say is that her voice was really strong on every song. also, for CTTA and MIH she did the the versions she did at Diva's Live. also, she performed TTR like she did on the AMA's. big nastys song was really nice. all 4 of mariah's back up singers are REALLY good. the show was pretty much the same as all the others. she really showed what she was made of in the end of VOL though. she had so much power, yet so much control. MPP did not even ask if we had cameras, once the show started people were taking pictures however, because i was so close, the venue staff had a great view of me. my friend keith got spoken to once about his camera but did not get it taken away and he was sitting 3 seats down from me. so after the first ensemble she wore i did not take anymore pics untill Fantasy, and then VOL and Hero. Hero was the last song she sang and i got cought trying to get a picture. being so close it was not easy to get good shots believe it or not. a few people had signs and sunflowers, i myself had gone sunflower picking eariler that after noon too. everyone had thier hands up and since standing on a chair would draw attention to me, espically if i was taking pictures i would surely get cought. the only reason i got the ones i did was because i had it behind my sunflower when i was taking them.
she did sing in full voice, with no problem in any of the songs she used it in. when songs like TTR, MSG, and CTTA, and MIH were on i was just in my own little world, i had no idea what was going on around me. i admit i did get teary-eyed for MSG and CTTA. She even dropped to her knees at the end of CTTA.
we waited about 15 minutes after the show to get to the meet and greet. once inside this trailer type thing that was connected to the building, there were about 50 people in it for various reasons who were going to meet mariah as well. her body guards were everywhere too. as soon as i walked in it was still a bit quiet and as soon as i saw trey i yelled "nuh-onh IS THAT BIG-NASTY" and he was like "AWW WHASSSSSSUP!!!!?" then he told me to come over to him and say hi and said "SEE NOW THESE ARE THE REAL FANS RIGHT HERE!" i was one of the few with my HBF shirt on and he asked why no one else really had thiers on. some did but not all. and then, i showed him the maryland fanbook and he wanted me to stand there with him and look through it. so he did, and he was skimming someones letter and saw his name and preceeded to talk about it. turns out it was my friend jeff who wrote the letter and jeff was also at the meet and greet so i told trey to yell for him and he did and jeff came and said hi. then trey said lets get a picture so then my friend catie took our picture and i took hers with him. AND THEN, i asked trey when his album was coming out and he was like "well man, when da moneys good!" i was like "aight" and then he and i sang I'll BE THERE" TOGETHER like the entire chrous! and he was like "your good, don't be tryin' to steel my job now" and i laughed, so then i moved over to Tatum Tots, and i huged her and talked to her and she was so down to earth and nice just like big-nasty. her and i talked for a moment and got a picture, then i went back over to trey.
b4 either of them left i gave mary-anne another hug and trey i shook his hand. well then it was almost time for mariah. once the fanclub members got to see her we came in and was told we could only bring one thing for her to sign. i waited patiently, and then preceeded to give her a small GREATEST HITS poster for her to sign, little did she know she was signing right over the fanbook, once she was done i told her it was her fanbook and she had a big grin and said "thank ya much" and then told me she was going to announce it on the site and leave a message possibly for me and the rest of the maryland fans. we all talked to her together for a minute or so and then took our group picture. everyone had crowed around her b4 me so i was trying to push to get to stand next to her and then this body guard pulled me away and said "come with me i know just the place for you" and i was so mad cuz i thought he was going to kick me out but instead he took me ALLLLLLLL the way around the crowed and placed me right in front of mariah. i turned my head up and looked her str8 in the eyes and told her to rub my head cuz i got it shaved just for her and she did and i think in the HBF group photo that her hand is sitting on my head but i'm not sure. mariah is incredibly beautiful and looks just like a barbie doll. i dunno after the pic i got a hug and then we just left and me and some lambs went to dennys afterwards and ate and talked. it was all surreal and i can't believe it's over.
Pictures:
Concert: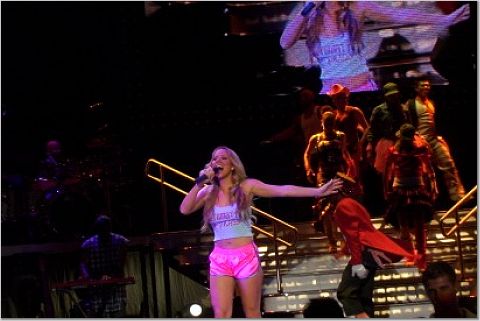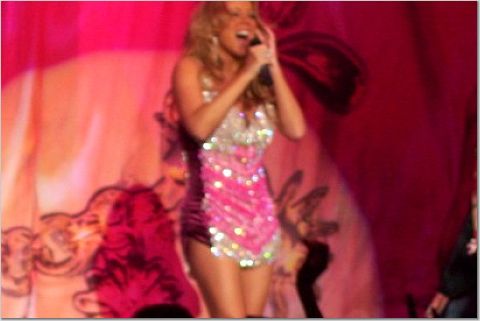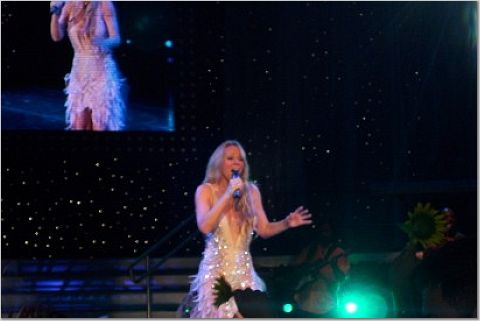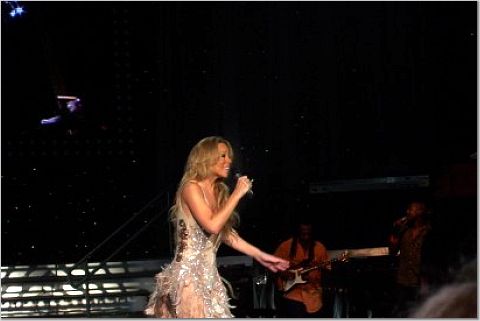 Meet and Greet: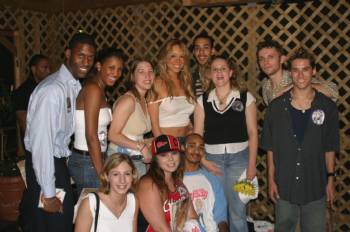 Tour merchandising: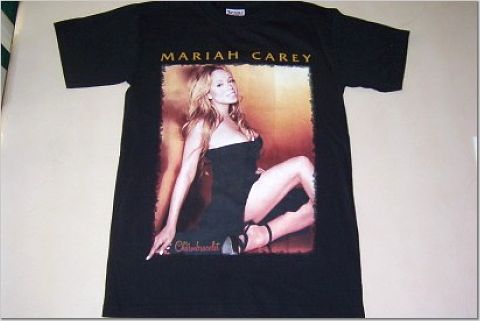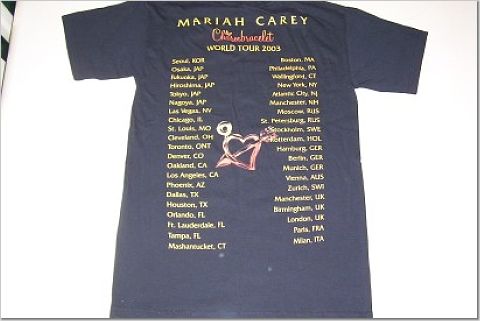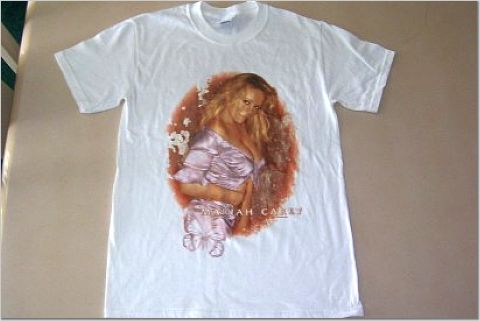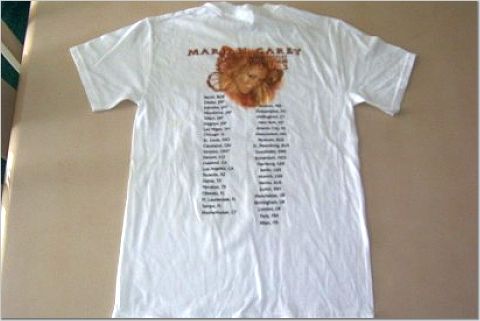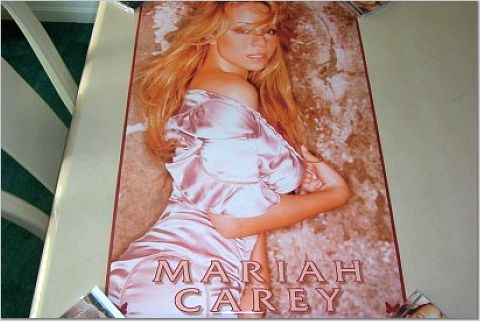 Thanks to AgentMDunce on MariahCarey.com message board for the report and the concert and merchandising pictures and MariahCarey.com for the Meet and Greet pics.
Copyrights and all rights are reserved to the owner of the rights.
This site is absolutly and totally against all Mariah rumors of all kind and most of all I will not tolerate any kind of fantasy.
Site owner : Gilles Ollevier
Heroes of Mariah 2000
E-mail : staff@heroesofmariah.com