Heroes of Mariah - We Belong Together street promo, Brussels, 07/02/05
When the fans do the promo! En français - In het Nederlands
After about 2 weeks of extreme heat (for Belgium), of course this Saturday July the 2nd., no sun and it was even a little rainy, I'm sure someone threw a spell. Do we have the same person in mind?


4 very motivated fans got out on this rainy day to promote "We Belong Together" in the main commercial street of the city center of Brussels.
We began to unpack all our stuffs. This time we planned to give pencils, pens, marker pens, scented candles, all these with "Mariah Carey - We Belong Together" written on it (we bought and wrote on it ourselves).
We also had a cool promo board we made with the plank of my old lil' electric train, we pulled out the rails, the station, the lil' bridge, the trees, the level crossing, etc....
As usual, we began to blast the single. I'll let you first enjoy the pics before I tell you the drama

.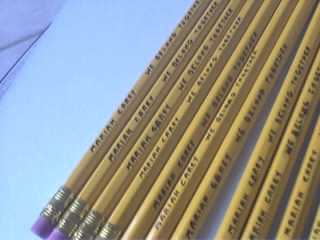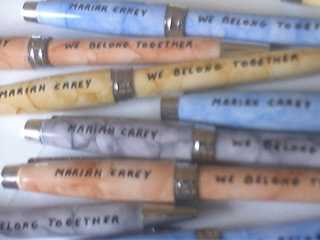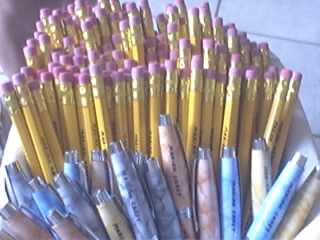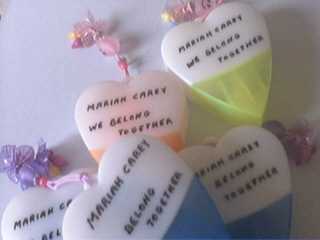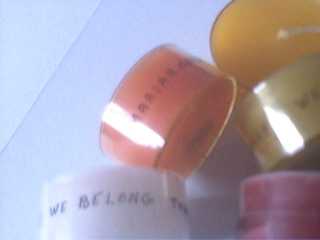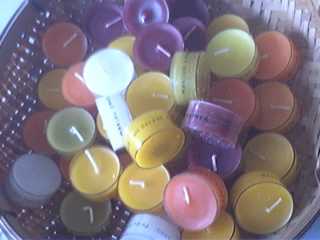 It's beautiful, isn't it?

We wanted to make more than 300 happy people, but we didn't know the drama would happen.
The drama
We were kind and nice as usual and some passers by began to show interest and some of them started to come talk to us.
This pic was taken by Kinou half an hour before the drama, it was almost live

.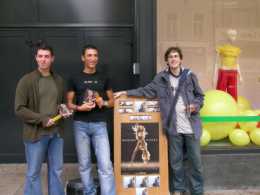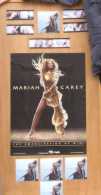 Suddenly, a guy, a girl, and later another guy come to us, the guy shows his police card and says:
"What are you doing here?", we answer: "Promotion for Mariah Carey's new single".
The guy: "Do you have an autorisation?"
Us: "Huh, no, it's now 5 years we are doing street promo everytime Mariah has a new album and a new single and your colleagues always found it very cool."
The guy: "Without a special autorisation from the city, you're not allowed to do it, stop the music, take that board away and stop giving stuffs."
Us: "Even if all is free? It took us so much time."
The guy: "It's not my problem, you're not allowed to do it, it can costs you a lot in fines".
Us: "Are we at least allowed to walk around?"
The guy: "Yes, if you don't play music, don't give anything and that you don't show your board".
Us: "Ok".
Where are our nice police men from Brussels gone?
Before kicking out some armless fans, wouldn't it be better to keep an eye on the pickpockets, the trouble makers, young people attacking older people to steal their bags, etc...
Oh well, we kept walking around the city without music, carrying the board and keeping all the stuffs we made in our bags. At least, passers by saw the board and we could hear Mariah's name pronounced many times.
For the next street promo, we will need to be crafty and change our plans

.


Copyrights and all rights are reserved to the owner of the rights.
Site owner: Gilles Ollevier
Heroes of Mariah 2000
E-mail: staff@heroesofmariah.com
Index