Heroes of Mariah - Get Your Number street promo, Brussels, 11/12/05
When the fans do the promo! En français (bientôt) - In het Nederlands (weldra)
Lalalala lala lalalalalalalala... yeah, you got it right, this Saturday November the 12th. it was time to make the street promo for "Get Your Number" in the city center of Brussels.
If you're a regular visitor of Heroes of Mariah, you know we got troubles with our last street promo (if you don't know what happend, click here), sooooo, I already told you that we needed to go to the city mayor services to ask the autorization document to make our street promo, that we were a lil' worried 'cause it's not very easy and that we succeeded

. I told you too that the guy was nice, that he asked us all the details and a copy of our promo stuffs and that he putted them in the city archives (yes, Mariah will be archieved forever in the Brussels city documents

). And that he then printed the documents we need to show to the police if there's a control.
Anyway, the "Get Your Number" street promo took place on Saturday November the 12th. in the afternoon in the city center of Brussels.
We were 3 very motivated fans, some members of our promo team couldn't come due to exams.
Hehe, you're curious to know what promo stuffs we made for "Get Your Number". Kinou and I worked a lot to made them, and in real, it's really cute

. It's lil' "Get Your Number" notepads with "Call Me" written on each lil' page. The lil' notepads are blue for the guys and pink for the girls, look by yourself.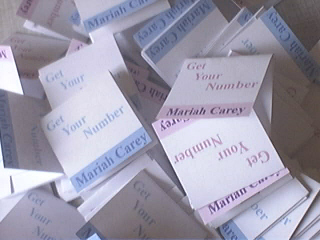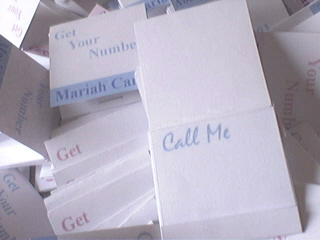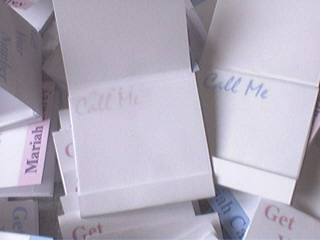 We couldn't play music (like we do at every street promo), 'cause to play music in the streets, we needed to pay expensive fees to the SABAM (which is kinda like the BMI here in Belgium and collect the author rights for artists worldwide when they are played anywhere in Belgium). So, we walked in the commercial city center of Brussels, I had my well known Belgian flag decorated with pictures of Mariah, the other fan had a lil' cardboard we made and the third one took pics and helped to give the promo stuffs.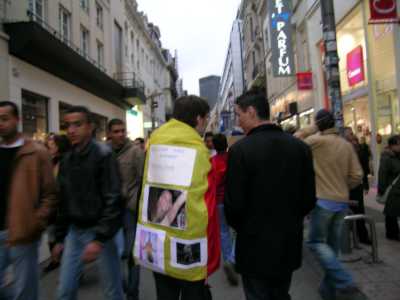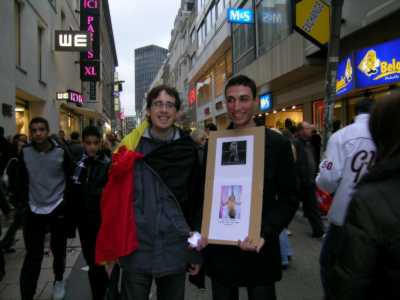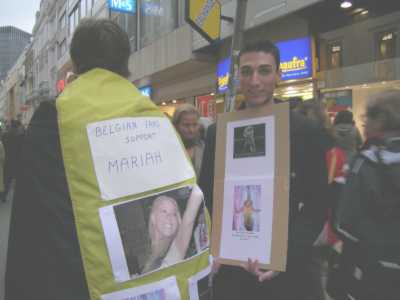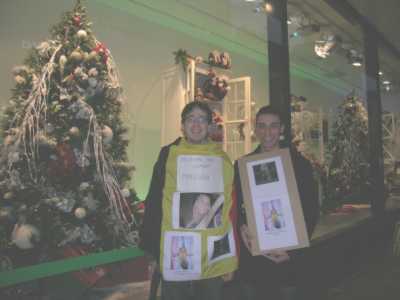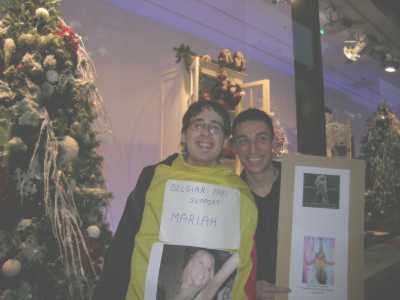 We met a nice group of young people who like Mariah, a lot of people received the promo stuffs and we heard Mariah's name pronounced a lot as everyone was looking at my flag and the lil' cardboard

.
Awwwww, and now we had our official autorization, no police man asked us if we had one

.


Copyrights and all rights are reserved to the owner of the rights.
Site owner: Gilles Ollevier
Heroes of Mariah 2000
E-mail: staff@heroesofmariah.com
Index